Deal Registration
Successful partnership relationships begin by building trust. Let your partners register their deals and ensure that each opportunity is secure, visible, and organized to avoid any channel conflict.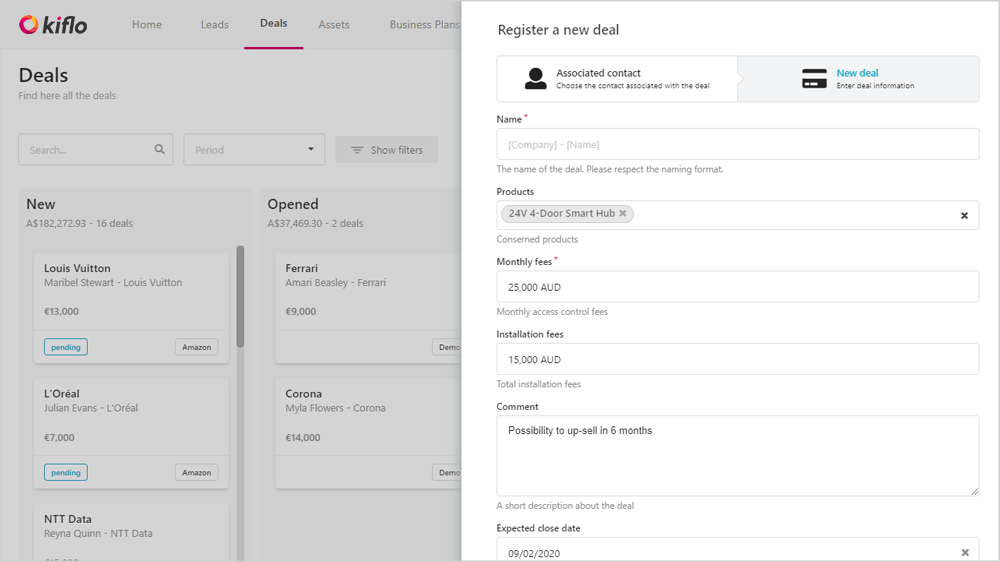 Deal Ownership
Create Harmony Between Partners
When a partner registers a deal with Kiflo, they can claim ownership over the deal, ensuring that no other partner or salesperson can interfere during the process. Having clear ownership eliminates potential conflicts between partners and other sales reps, creating a harmonious relationship between you and your partners.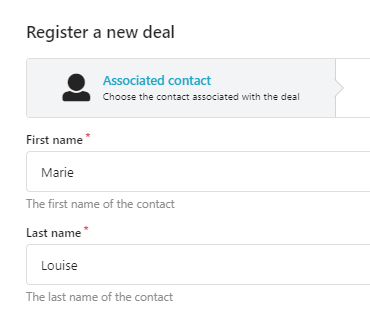 Deal Approval & Acknowledgement
Ensure Deals are Kicked-Off Right
In a partnership ecosystem, you want to make sure your deals are being treated by the right partners. Once a deal has been registered by a partner in Kiflo, you can accept or refuse the deal. This ensures that there are no channel conflicts and that the deal is handled by the right partner to enhance your closing rate. Once your partners receive permission, they are sure to receive the commissions or rewards for the deal, adding another layer of trust to the relationship.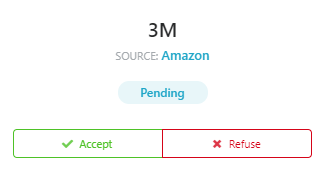 Deal Timeline Management & Reminders
Keep your Sales Moving and on Track
When creating a new deal, you and your partners can add a timeline to the deal to verify that it is being followed-up efficiently. By adding reminders, you ensure that nothing slips through the cracks, and keep your deals on track to meet your overall sales goals.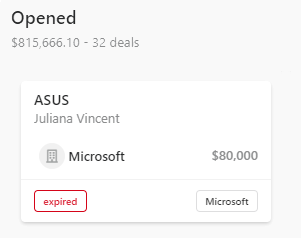 Start Scaling Partner Revenue Today
Get a personalized demo of our all-in-one partnerships platform.