Partner Portal
Treat your partners as you want them to treat your best customers. Support them with everything they need and equip them with the best tools to manage their sales and deals. They are sure to stay motivated and work harder.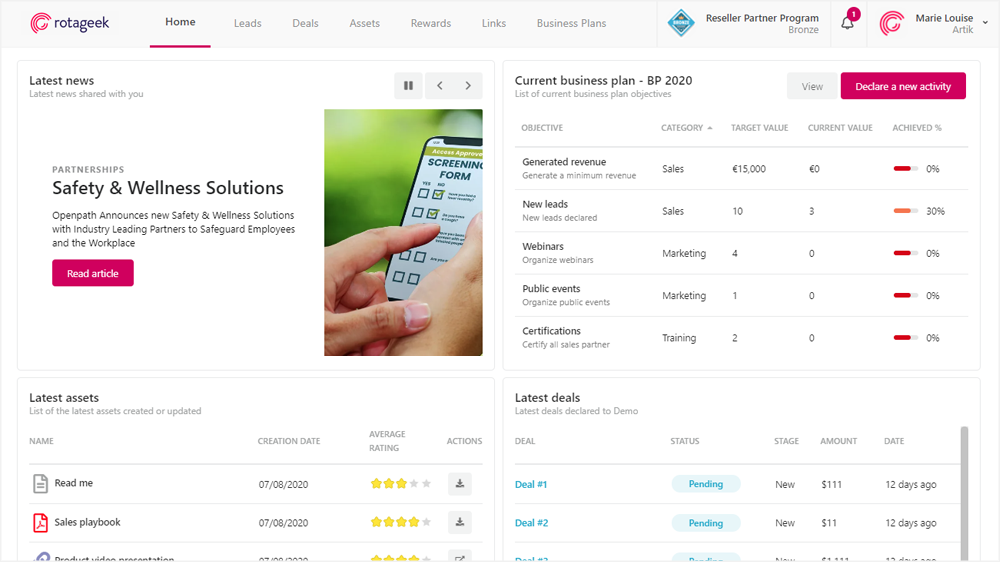 Sales Objectives And KPIs
Increase your Indirect Sales Turnover
To reach your overall sales goals, you can create specific sales targets for your partners including the number of deals declared, number of deals won, the amount of revenue generated, or any other custom objective. After these objectives have been created, you can view your partners' progress and completion of these goals in an instant.
Marketing Objectives And KPIs
Optimize Lead Generation
Marketing objectives can be tailored to achieve your lead generation goals. You can set objectives for the number of leads generated, webinars hosted, and trade shows attended, etc. After these objectives are set, you can track the progress over time.

Training Objectives And KPIs
Help your Partners Grow
Partner objectives allow you to set specific goals to train and improve your partners' performance. Various objectives such as number of certifications, number of products mastered, or any other custom performance indicator can be set. As you add and train new partners, you will be able to automatically view the progress and completion of their training goals.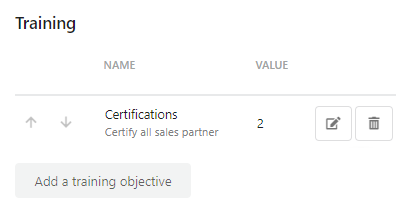 Start Scaling Partner Revenue Today
Get a personalized demo of our all-in-one partnerships platform.