Lead Sharing
Data is knowledge and Knowledge is power. Easily assign leads to the best-fit partners and share all the information necessary for them to engage your potential customers.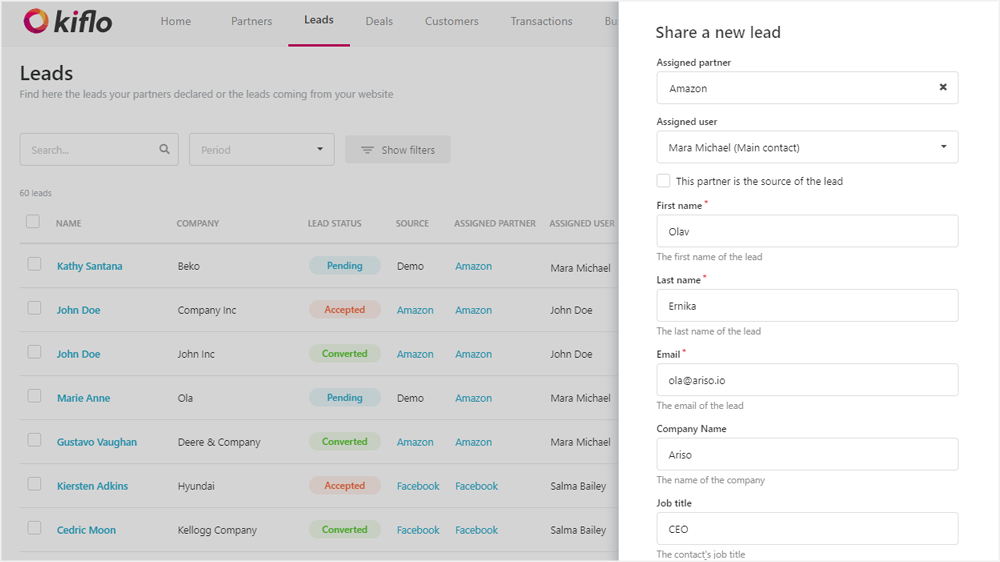 Partner Information & KPIs
Choose the Best-Fit Partner for the Lead
Using Partner Performance indicators, your team can easily identify partners with the highest closing rate. Along with this, you can view their location, availability, motivation, specialties, and their knowledge level of your product. All of which, allows you to select the best-fit partner, greatly increasing your chances of closing a deal.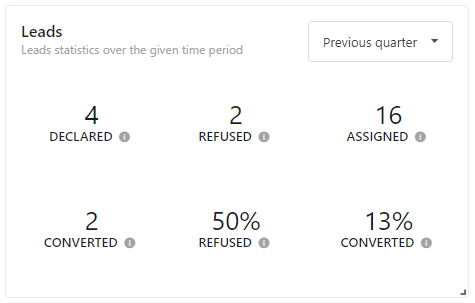 Lead Prep & Acknowledgement
Enable Your Partners Quickly
The moment you assign a lead to a partner, they receive an automated email informing them that they have been assigned a new lead. On a new lead, you can prepare your partners with all the information they need to approach the prospect including documents and notes. This allows them to instantly act and convert.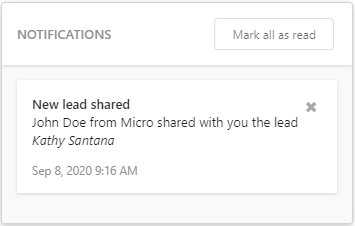 Lead Deadline & Collaboration
Ensure your Leads are Addressed On Time
By adding a deadline to the lead, you can assure it will be treated on time, and if it's not, you can reassign it to another partner. You and your partners can exchange information on the lead and add notes or attachments until the deal is sealed. Both these features keep your leads evolving and on track.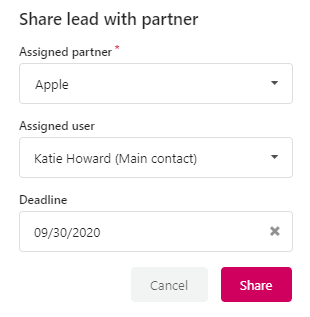 Start Scaling Partner Revenue Today
Get a personalized demo of our all-in-one partnerships platform.